It has been a little long inbetween blog posts but that is life at the moment. There is only so much time I will spend on the computer these days and unfortunately maintaining the blog is at the bottom of the list.
This year has been full of designing and creating patterns to add to my etsy store. This has been a fun change to what I was doing. With the success of the Wristlet Clutch I had to continue on with clutch theme. This lead to the Deco Clutch Pattern.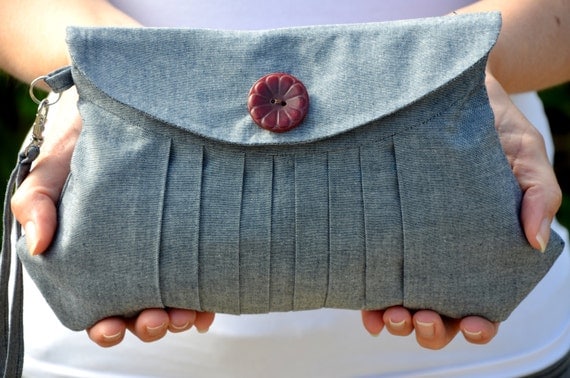 I just love the pleat detail and the scalloping at the front. Finish it off with a funky vintage button and its a perfect accessory to take out.
Then came the Haru Clutch. The biggest of the clutch patterns I have on offer with a boxed in bottom. It also has a pleated detail on the front and back and the little wristlet to help carry it.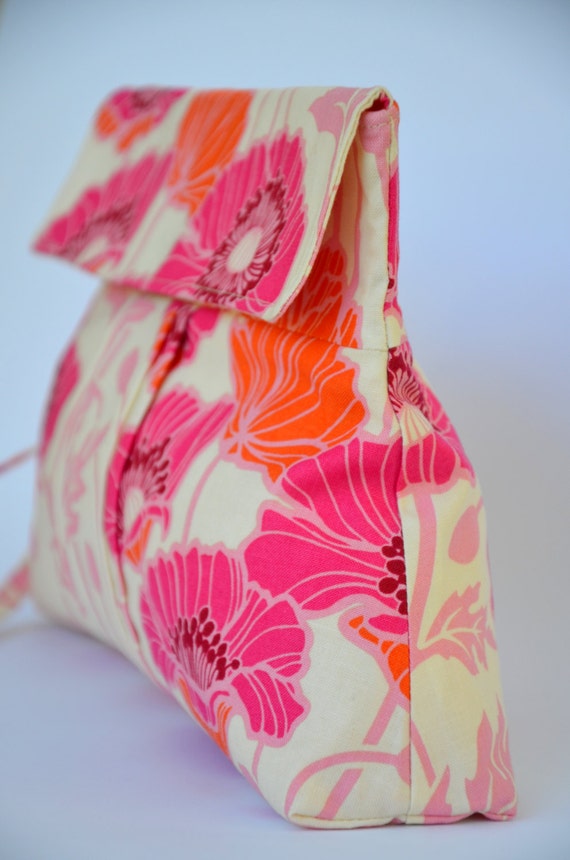 To mix it up a little and the want to use some gorgeous drill out at the moment I  had a go at making a funky little handbag. The Soho Handbag Pattern was born.
This bag fits all your daily essentials, even my large glass case. The pretty detail of bias tape on the front makes into something unique and funky.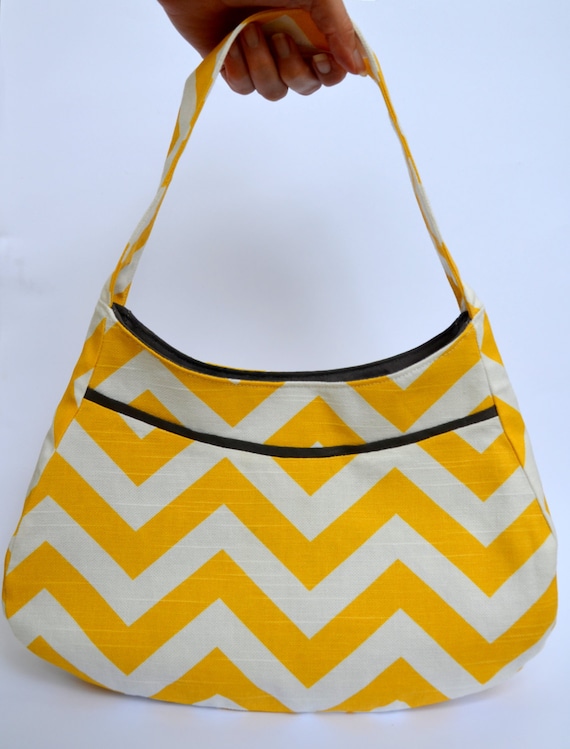 My little miss saw the bags I was making and asked ever so politely "I WANT ONE TOOOOO". I thought that this would actually be a great combination to offer, a mummy and daughter bag pattern oh and the fact that I like making things for my children too (LOL).
Little Miss Soho Handbag was created. This one is a little different to the adult version as it is reversible so in fact they get two bags in one. This pattern is available as a two in one pattern deal for only $8 AUD.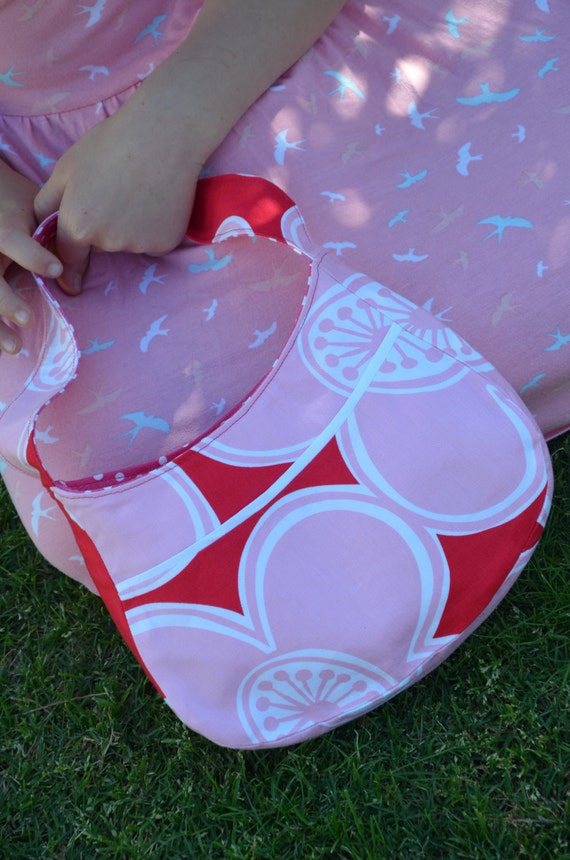 All the patterns that I offer are full of photographs (most over 50) and detailed instructions to help the sewer along the way. This makes them perfect projects for beginner sewers. For more details on dimensions and other photos please swing by my etsy store for a look see. www.etsy.com/shop/mellebug
Whats in store next?? I havent figured that one out yet. I may actually start the process of turning my reversible/adjustable hats into a PDF version for you all to make your own. Hmmm decisions.
See you in the next 6mths with an update.
Ciao
Rebecca x